1) Aesop Rock – Spirit World Field Guide
Favorite Songs: The Gates, Dog at the Door, Pizza Alley, Crystal Word, Boot Soup, Coveralls, Salt, Sleeper Car, Attaboy, Fixed and Dilated, Side Quest
9/10
---
2) Run The Jewels – RTJ4
Favorite Songs: yankee and the brave, ooh la la, JU$T, a few words for the firing squad, walking in the snow, the ground below
Features: Greg Nice, DJ Premier, 2 Chainz, Pharrell Williams, Zack de la Rocha, Joshua Homme, Mavis Staples
9/10
---
3) Moor Mother & Billy Woods – Brass
Favorite Songs: Maroons, Arkeology, Gang for a Day, Mom's Gold, Rock Cried, Tiberius, Giraffe Hunts, Portrait
Features: Elucid, Mach Hommy, Navy Blue, Imani Robinson, Amirtha Kidambi, Fielded, Franklin James Fisher, John Forte
8/10
---
4) clipping. – Visions of Bodies Being Burned
Favorite Songs: Say the Name, 96' Never Campbell, Something Underneath, She Bad, Check the Lock, Eaten Alive, Body for the Pile, Enlacing
Features: Cam & China, Ho9909
8/10
---
5)KA – Descendants of Cain
Favorite Songs: Sins of the Father, Pray, Solitude of Enoch, My Brother's Keeper, The Eye of a Needle
Features: Roc Marci
8/10
---
6) Armand Hammer – Shrines
Favorite Songs: Leopards, War Stories, Dead Cars, Ramesses II, The Eucharist
Features: Quelle Chris, Earl Sweatshirt, R.A.P. Ferreira, Pink Siifu, Curly Castro, Akai Solo, Nosaj, KeiyaA, Fielded, Moor Mother
8/10
---
7) Conway the Machine – From King To A God
Favorite Songs: From King, Fear Of God, Lemon, Dough & Damani, Anza, Seen Everything But Jesus, Spurs 3, Jesus Khrysis, Nothin Less
Features: Method Man, Freddie Gibbs, Benny the Butcher, Westside Gunn, El Camino, Armani Caesar, Havoc, Lloyd Banks, DeJ Loaf, Flee Lord
8/10
---
8) Black Thought – Streams of Thought, Vol. 3: Cane and Abel
Favorite Songs: State Prisoner, Good Morning, Magnificent, We Could Be Good, Steak Um, Thought vs. Everybody
Features: Pusha T, Killer Mike, ScHoolBoy Q, Swizz Beats, Portugal. The Man, The Last Artful, Dodgr
8/10
---
9) Sa-Roc – The Sharecropper's Daughter
Favorite Songs: EmergencE, Rocwell's America, Deliverance, Lay It Down, The Black Renaissance, Dark Horse
Features: Black Thought, Styles P, Chronixx, Saul Williams, Ledisi
8/10
---
10) L'Orange & Solemn Brigham – Marlowe 2
Favorite Songs: Future Power Sources, Same Team, Spring Kick, Eddy Appetite Gets Repoed
Features: Afro
8/10
---
11) Quelle Chris & Chris Keys – Innocent Country 2
Favorite Songs: Living Happy, Sacred Safe, Bottle Black Power Buy the Business, Mirage, Sudden Death
Features: Marcella Arguela, Joseph Chilliams, Cavalier, Merrill Garbus, Homeboy Sandman, Josh Gondelman, Pink Siifu, Billy Woods, Mosel, Nelson Bandela, Dr. Tennille, Starr Busby, Melanie St. Charles, Earl Sweatshirt, Denmark Vessey, Big Sen, Nappy Nina, Fresh Daily, 5ILL
8/10
---
12) R.A. The Rugged Man – All My Heroes Are Dead
Favorite Songs: All My Heroes Are Dead, Dragon Fire, Hate Speech, Legendary Loser
Features: Ghostface Killah, Masta Killa, Kool G Rap, XX3eme, A.F.R.O, DJ Jazzy Jeff, Immortal Technique, Novel, Inspectah Deck, Timbo King, M.O.P, Vinnie Paz, Chris Rivers, Onyx, Chino XL, Brand Nubian, Ice-T, Chuck D, Shaun P, Sarah Smith, Kelly Waters
---
13) Freddie Gibbs & The Alchemist – Alfredo
Favorite Songs: Baby $hit, Frank Lucas, Look At Me, Skinny Suge
Features: Benny the Butcher, Conway the Machine, Tyler, the Creator, Rick Ross
8/10
---
14) Boldy James – The Price of Tea In China
Favorite Songs: Giant Slide, Surf & Turf, Run-Ins, Scrape the Bowl, S.N.O.R.T.
Features: Vince Staples, Freddie Gibbs, Benny the Butcher, Evidence
8/10
---
15) R.A.P. Ferreira – Purple Moonlight Pages
Favorite Songs: Greens, U.D.I.G, Laundry, No Starving Artists, Mythical
Features: Open Mike Eagle, Mike Ladd
8/10
---
16) Pink Siifu – Negro
Favorite Songs: Fk, Run Pig Run, Chris Dorner, Dirt, blackest LOVE, like paint on tha wall
Features: Ted Kamal, Moor Mother, Na-Kel Smith, The OGM
8/10
---
17) Sankofa – Glyde Drexler
Favorite Songs: It's About Time, Convertible Hearse, Two Hundred and Forty Dollars, Chainsaw Manicure
Features: DJ Konfewshus, Kovax, John?doe
8/10
---
18) Statik Selektah – The Balancing Act
Favorite Songs: Play Around, The Healing, Hard Living, America is Cancelled, Time, No Substitute, Ralph Laurens, Balance Beam
Features: Nas, Benny the Butcher, Killer Mike, Method Man, 2 Chainz, Black Thought, Conway the Machine, Joey Bada$$, Jadakiss, Jack Harlow, Styles P, Termanology, CJ Fly, Dave East, Sean Price, Kota the Friend, Blu, BunB, Havoc, Smoke DZA, Fly Anakin, Haile Supreme, Rome Streetz, Evidence, Marlon Craft, Allan Kingdom, Bobby Sessions, Harley Harl, Gary Clark Jr., Nick Grant, JFK, Thirstin' How the Third, Lil Fame, Rim Da Villain, Brady Watt
7/10
---
19) Public Enemy – What You Gonna Do When The Grid Goes Down?
Favorite Songs: when The Grid Goes Down…, GRID, State Of The Union, Merica Mirror, Public Enemy Number Won, Toxic, Crossroads Burning, Fight The Power, Go At It, Rest In Beats
Features: Cypress Hill, George Clinton, DJ Premier, Pop Diesel, Mile D, Ad Rock, Run- DMC, Daddy-O, Nas, Rapsody, Black Thought, Jahi, YG Quest Love, Ice-T, PMD, Mark Jenkins, The Impossebulls, Ms. Ariel
7/10
---
20) Eleven & Jason D – Strike Back
Favorite Songs: Here They Come, I'm so & So, The Omen, Strike Back
Features: Clev Speech, P Dirt
7/10
---
21) Vic Spencer – Psychological Cheat Sheet
Favorite Songs: Favorite Songs: Unmedicated Behavior, 198.1 Wmiz Fm, I Hate Swalling Pills, Jello Bowl Full of Stupidty
7/10
---
22) The Koreatown Oddity – Little Dominiques Nosebleed
Favorite Songs: Koreatown Oddity, Chase the Spirit, Ginkabiloba, A Bitch Once Told Me, Attention Challenge, Kimchi
Features: C.S. Armstrong, Baby Rose, Sdan Archives, Jimetta Rose, Taz Arnold, Ahwlee, TrentTruce, Edule, Emmanuel Coto, Swift, Skylar Duff, Fatlip, Giovanni Marks, Nita Darling, Corinne Atkinson, Anna Wise, Qur'an Shaheed, Kintaro
7/10
---
23) Armani Caesar – THE LIZ
Favorite Songs: Countdown, Mac 10s for Everybody, THE LIZ, Gucci Casket, Drill a RaMA, Yum Yum
Features: Westside Gunn, Benny the Butcher, Conway the Machine, 808 Mafia
7/10
---
24) Busta Rhymes – Extinction Level Event 2: The Wrath of God
Favorite Songs: The Purge, Outta My Mind, Slow Flow, Don't Go, True Indeed, YUUUU, Best I Can, Look Over Your Shoulder, You Will Never Find Another Me
Features: Kendrick Lamar, Anderson .Paak, Rick Ross, Rapsody, Q-Tip, Ol' Dirty Bastard, Pete Rock, Rakim, Chris Rock, Mary J. Blige, Mariah Carey, Bel Biv DeVor, Nilkie Grier, Minister Louis Farrakhan, Vybz Kartel
7/10
---
25) Preservation – Eastern Medicine, Western Illness
Favorite Songs: Rose Royce, Money In the Wild, Lemon Rinds, A Cure For the Common
Features: YoungQueenz, Quelle Chris, GrandeMarshall, Tree, Mach-Hommy, Nickelus F, Navy Blue, Billy Woods, Roc Marciano, Your Old Droog, KA
7/10
---
26) Your Old Droog – Dump YOD- Krutoy Edition
Favorite Songs: Ukraine, New Religion, Matryoshka, Odessa, Malichishka Krutoy, Kyrgyzstan
Features: Billy Woods, EL-P, Black Thought, Mach-Hommy, Phonte, The God Fahim, Tvoy
7/10
---
27) CLBRKS & Morriarchi – Microwave Cooking 2000
Favorite Songs: Camel Blue, Cooking, Defrost, Idmno, Seafood
Features: Conrad Mundy, Bisk, Capriisun, Obiijuan, Lee Scott
7/10
---
28) Mac Miller – Circles
Favorite Songs: Circles, Complicated, Blue World, Hand Me Downs, Hands
Features: NONE
7/10
---
29) The Leonard Simson Duo – LSD
Favorite Songs: My Inspiration, Breaking Bread, Guilty, Friends, EVOL
Features: Wildchild
7/10
---
30) Pink Siifu & Fly Anakin – FlySiifu's
Favorite Songs: Kin'tro, Richard Pryor, Open up Shop, Mind Right, Shloww, Rick James, Spades', Clean, Waiting to Get Shot, Time Up, Razberry, Dollar Dr. Dream
Features: $ilkMoney, B. Cool Aid, Liv.e, Foushee
7/10
---
31) Royce da 5'9″ – The Allegory
Favorite Songs: Dope Man, Pendulum, Fubu, Generation Is Broken
Features: Emanny, Cedric the Entertainer, Ashley Sorrell, Grafh, Oswin Benjamin, DJ Premier, Westside Gunn, Kid Vishis, Conway the Machine, KXNG Crooked, Sy Ari da Kid, White Gold, Cyhi The Prynce, T.I., Vince Staples, G Perico
7/10
---
32) Kenny Segal & Serengeti – Ajai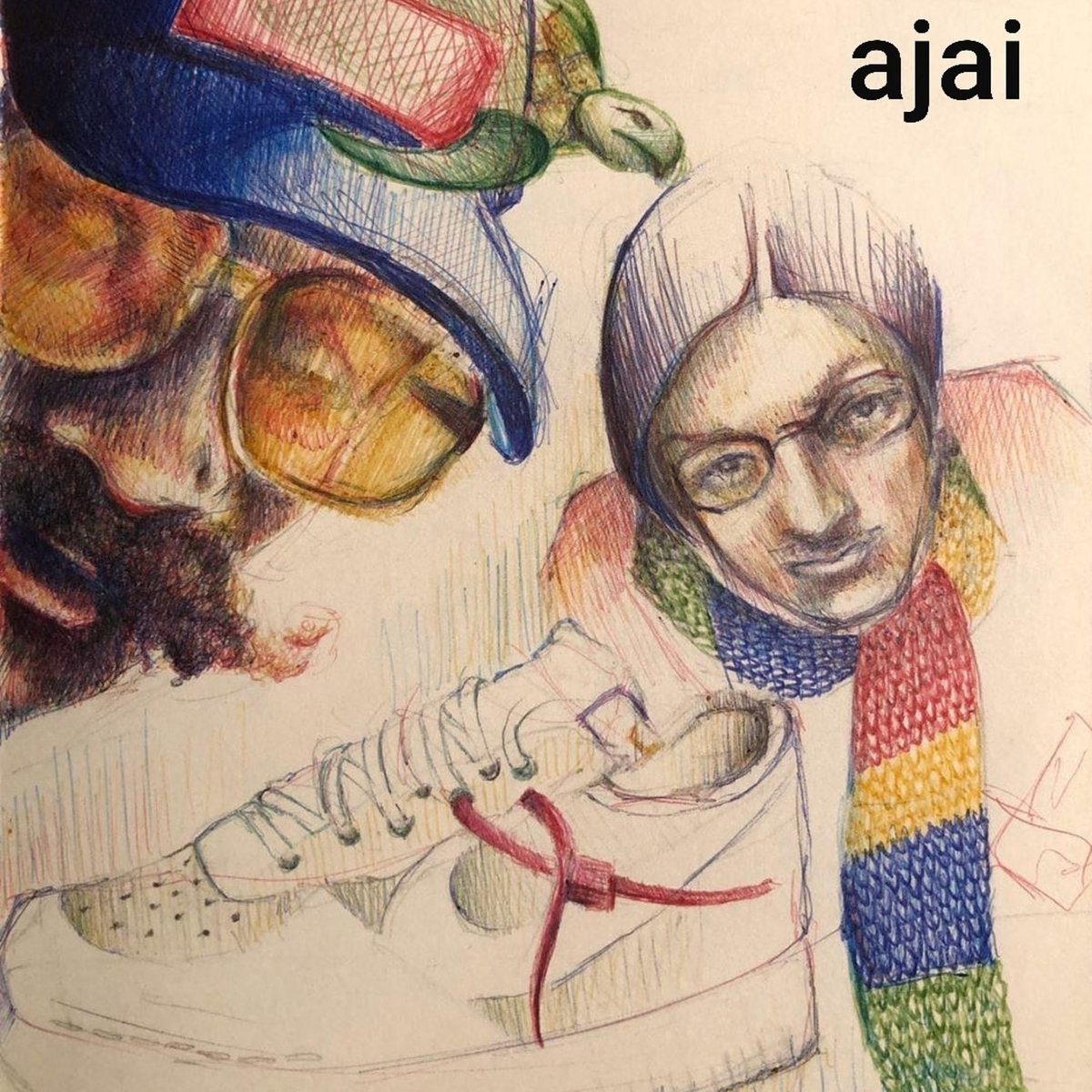 Favorite Songs: Ajai, Intermission, Check Kenny, Don't Wear That Suit Ajai
Features: NONE
7/10
---
33) Benny the Butcher – Burden of Proof
Favorite Songs: Burden Of Proof, Where Would I Go, Sly Green, One Way Flight, Famous, Over The Limit, Thank God I Made It
Features: Lil Wayne, Big Sean, Conway the Machine, Westside Gunn, Rick Ross, Freddie Gibbs, DOM KENNEDY, Queen Naija
7/10
---
34) lojii – Lo&Behold
Favorite Songs: Patience, lo&behold, trippin', uhoh, brite kid
Features: Swarvy, Pink Siifu, Akeema-Zane, 92 Colby, Jacob Rochester, Alexander Spit, Nikko Gray
7/10
---
35) Jay Electronica – A Written Testimony
Favorites: The Blinding, Shiny Suit Theory, Universal Soldier
Features: JAY-Z, Travis Scott, The-Dream
7/10
---
36) Princess Nokia – Everything Is Beautiful
Favorite Songs: Green Eggs & Ham, Gemini, Sugar Honey Ice Tea, Blessings
Features: Terrace Martin, Onyx Collective, Oshun
7/10
---
37) Killah Priest – Rocket to Nebula
Favorite Songs: Rocket to Nebula, Starring Directly into the Sun, One Hundred Mummies, Andrea Davis, Grandmother's Land
Features: Deja, Shylia Yvonne, Rasul Allah
7/10
---
38) Medhane – Cold Water
Favorite Songs: No Cap, Live!, Bun Down Babylon, I'm Deadass, TRS
Features: keiyaA, Navy Blue, Jadasea, Maxo
7/10
---
39) Blu & Exile – Miles
Favorite Songs: When the Gods Meet, Bright As Stars, Blue As I Can Be, All the Blues, Spread Sunshine
Features: Ishe, Jacinto Rhines, Choosey, Jimetta Rose, Aceyalone, Iman Omari, C.S. Armstrong, Gappy Ranks, Aloe Blacc, Fashawn, Miguel, The Last Artful, Dodgr, Dag Savage, Cashus King, ADAD
7/10
---
40) Awol-One – Tony the Walrus
Favorite Songs: So Poor All I Have is Money, I Can Do That, Underground Rapper, Pizza Bones
Features: Open Mike Eagle, Gel Roc, The Cloaks, Megabusive, Circus
7/10
---
41) Westside Gunn – Pray for Paris
Favorite Songs: No Vacancy, George Bondo, Euro Step, LE Djoliba
Features: Benny the Butcher, Conway the Machine, Freddie Gibbs, Boldy James, Joey Bada$$, Tyler, The Creator, Wale, Joyce Wrice, Roc Marciano, Keisha Plum, Cartier William
7/10
---
42) Homeboy Sandman – Don't Feed the Monster
Favorite Songs: Trauma, Stress, Hello Dancer, Waiting On My Girl, Monument, Biters, Gestation
Features: Quelle Chris
7/10
---
43) Small Bills, ELUCID & The Lasso – Don't Play It Straight
Favorite Songs: Safehouse, Sometimes Care Looks Like Leave Me The F**k Alone, Sunchoke, Bannekar's Almanac, Sly, Falling Up
Features: Billy Woods, Fielded, Kayan.a, Koncept Jackson, Nosaj, Moor Mother
7/10
---
44) Navy Blue – Ada Irin
Favorite Songs: Simultaneously Bleeding, Hari Kari, 22!, Crash!, In Good Hands
Features: KA
7/10
---
45) Jme – Grime MC
Favorite Songs: Pricks, This One, Nang, Ding Ding Ding, You Watch Me
Features: Skepta, Wiley, Big Zuu, Shakka, P Money, Giggs, President T, Merky Ace
6/10
---
46) Akai Solo & BSTFRND – Like Hajime
Favorite Songs: Eye a God, Star Falls, Sword Talk, Red Wolves, Heaven's Wrath, Halcyon Company, With Chaos in Mind, Top Boy, Windwaker
Features: Doof, Keiyaa
6/10
---
47) Amine – Limbo
Favorite Songs: Burden, Roots, Shimmy, Pressure In My Palms, Fetus, Becky
Features: JID, Charlie Wilson, Young Thug, slowthai, Vice Staples, Injury Reserve, Summer Walker
6/10
---
48) Open Mike Eagle – Anime, Trauma and Divorce
Favorite Songs: Death Parade, Headass, Sweatpants Spiderman, Asa's Bop, The Black Mirror Episode, Wtf is Self Care
Features: Video Dave, Kari Faux, Little A$e
6/10
---
49) Westside Gunn – WHO MADE THE SUNSHINE
Favorite Songs: Sunshine Intro, Ishkabibble's, Ocean Prime, Good Night, 98 Sabers
Features: Busta Rhymes, Slick Rick, Black Thought, Boldy James, Jadakiss, Armani Caesar, AA Rashid, Benny the Butcher, Conway the Machine, Keisha Plum, Stove God Cooks, Flee Lord, Estee Nack, Elcamino, Smoke DZA
6/10
50) CJ Fly – RUDEBWOY
Favorite Songs: RUDEBWOY, BARRELL, GREW UP, LV Ascot, The PROS
Features: Conway the Machine, Joey Bada$$, Kirk Knight, Haile Supreme, OSHUN, Lexipaz, Chuck Strangers, Dessy Hinds, Dirty Sanchez, Rokamouth, Nyck Caution, T'nah
6/10
---
Other Recommended Albums:
Squeegie O – FNTG: From N****s to Godz
Charlie Smarts – We Had A Good Thing Going
Kool Keith & Thetan – Space Gortex
Ankhlejohn – The Face of Jason
Tee Grizzley – The Smartest
Jahn Dough – Obsidian
Moemaw Naedon – Dr. Deadhorse
June Marx – Sophisticated Weaponry
Super Helpful Kwame & Charles Hamilton – Black in NY
Ray Swoope – Thou Shall Not Kill
Ill Bill – La Bella Medusa
The Professionals – The Professionals
Elucid – Shit Don't Rhyme No More
REASON – New Beginnings
Kid Cudi – Man On the Moon III: The Chosen
Common – A Beautiful Revolution (Pt 1)
Apollo Brown & Che Noir – As God Intended
Monday Night & Henny L.O. – Battle Scar Decorated
Cookin Soul – Whateva, Vol. 3
Dueling Experts – Dueling Experts
Roc Marciano & Stove God Cooks – Reasonable Drought
Leaf Dog – Live From The Balrog Chamber
Observe Since 98 – Royaume Du Sauvage
Gorillaz – Song Machine, Season One: Strange Timez
Curly Castro & PremRock – Shrapknel
Tha God Fahim – After Every Dark Day Comes Sunshine
Boldy James & Real Bad Man – Real Bad Boldy
Vinnie Paz – As Above so Below
Casual – Big Head Science
Westside Gunn – Fly God Is an Awesome God 2
Bowery Bruisers – Bowery Bruisers
Ialive – I'll Wait Forever
21 Savage & Metro Boomin – SAVAGE MODE II
Napolean Da Legend & Giallo Point – Street Universe